My Arm: Booking Information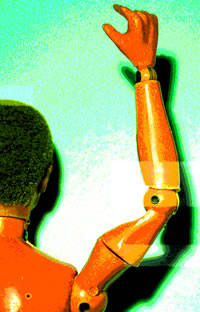 Information
My Arm is suitable for studio theatres (c100-400 seats) with an intimate audience relationship. It is aimed at people aged 16+.
The production has full marketing support if required: printed publicity materials and a tour marketing /press office.
Please contact us for information on fees.
---
For More Information
About dates and bookings please email Lisa Wolfe.
tel: +44 (0)7761 453584.